He wrapped the thick, cold metal chain around my neck so tight I could barely breathe.
The crowd of kids was gathering to a sizable amount, and in my peripheral vision I recognized many of my 6th grade peers. By the time the teacher broke up the incident in the school entryway, the damage had been done.
The long walk back to my homeroom I was in a bewildered daze. The embarrassment, the confusion, the anger.  More so, the unanswered question: "Why?" resonated throughout my young mind.
As often the case with bullying is, there are no clear answers in the fog of war.
According to the U.S. Department of Health and Human Services research shows 1 in 3 U.S. students say they have been bullied at school.
Whether the violence is on the playground or over the kitchen table, many of us have felt the undeniable pain from the wound of bullying.  Words or knives, no difference – the truth remains: bullies leave scars.
BUT WHAT DO WE DO WHEN THE BULLY LIVES IN US?



When faced with weightloss, we hear Body Bully shout:
"You don't have what it takes to lose this weight!"

"Who do you think you are anyway??"
At times all these emotions can feel absolutely overwhelming. Body Bully is harsh. She's demanding. She's accusatory. I heard her taunting when:
I had 25lbs to lose due to overeating
60lbs to lose with my first pregnancy
45lbs with my second pregnancy
And now she's coming back with a vengeance due to the 55lbs I just gained from this pregnancy.
SURE, I MAY HAVE GAINED ENOUGH FOR TWINS.
AND SURE, ONLY ONE BABY EMERGED.

But this time I'm gearing up for Body Bully. I'm getting ready for her.
I'd love to have you join me in the school entryway. Truth be told,  I'm 1/3 adrenaline and 2/3 frightened 6th grader. But I'm going in.
In the next few weeks I'm going to write more about these ideas. These 4 Keys have helped me combat Body Bully in the past, and I believe will be my go-to weapons of choice:
4 WAYS TO KISS THE WEIGHT GOODBYE:
(K)  Know Your Worth Baby.
(I)   Inflict Damage in Stiletto Heels.
(S)  See Your Radiant Future.
(S)  Start Before Your Ready.
Can't wait to delve into this more! I'd love to hear from you!
Have you ever met a Body Bully? How do you handle her? I'd really love to hear your advice!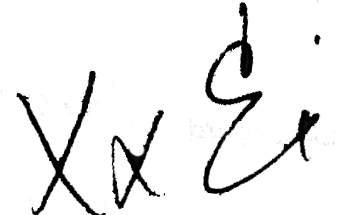 COMMUNITY
comments