Studies show that one out of every four adults in America will be affected by mental illness at some point in their lives.
Nearly one in 10 Americans suffers from depression alone. What's worse, by 2020, the World Health Organization estimates depression will be the second most debilitating disease worldwide.
Often those suffering, like I did, suffer in silence – due to the stigma and shame associated with mental illness.
We should find great encouragement and hope in what Rick Warren said following the loss of his son to mental illness.
"God knows what it's like to lose a son," Rick Warren noted.
"It's amazing to me that any other organ in your body can break down and there's no shame and stigma to it," Warren told the congregation.
"But if your brain breaks down, you're supposed to keep it a secret… If your brain doesn't work right, why should you be ashamed of that?"
I can relate to this shame of my brain not working right. Can you?
Slowly, beguilingly – at 22 years old I drifted into a fog of depression. Like a boat lost out at sea the stormy waves of life swirled and churned all around me.   In the middle of this boat, I sat unaffected, staring into the void.  Not because I was at peace, but because because my soul had vanished. I couldn't seem to feel. Anything.
It was in counseling that I first learned of the term "emotional exhaustion". The sound of the words from my counselors mouth became the foghorn that called me back to the shores of hope.
Dr. Gregory Jantz, founder of The Center for Hope says:
"Negative emotions along with sustained, excessive stress can lead to depression, which now overshadows other problems for which patients seek help at my clinic.
Depression can be rooted in a number of problems, and those need to be addressed; simply taking a pill is not usually effective treatment. Anger, fear and guilt can all be underlying causes, even when the person isn't aware he's experiencing those feelings", he says.
"A holistic treatment approach, which may or may not include medication, helps people overcome a bout of the debilitating illness, and learn techniques to manage it themselves"
THE ONE TECHNIQUE I LEARNED IN COUNSELING THAT MADE A DIFFERENCE
"Meditate on what is true." – Philippians 4:8
I found in counseling I was holding on to a lot of anger towards myself. I was frustrated, resentful and mad at myself. Why? I'm not sure.
Maybe it was about mistakes I had made.  Disappointment in myself. Mostly, I think I was mad I wasn't perfect.
Often we meditate on all the wrong things about ourselves so much, we forget what is true. We can forget the new life we have been given in Christ.
It was through the process of fixing my mind on the TRUE, who the Bible said I REALLY was, that I began the slow process of becoming strong again.
When your mood is dropping, consider:
"What am I thinking about right now?"
"Am I affirming the negative or positive about myself?"
Meditate on what is TRUE. Toss everything else overboard and out to sea!
I love you, and believe in you.
You CAN do it!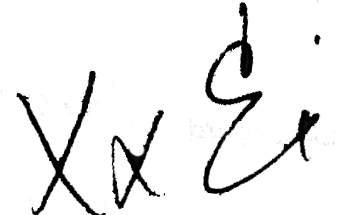 Can you relate? Have you or a loved one ever suffered from mental illness? What have you learned that was a key or a help during that time? Can't wait to hear!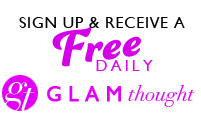 COMMUNITY
comments