Have you ever slept on a fantastic mattress?  like HEAVEN in the form of rectangular foam?
My parents gifted us with one a few months back. My whole life has changed.  It's ridiculous – I look forward to lying upon it as one does towards a vacation in the Bahamas.
Amidst a brilliant night of rest the other week, I felt a nudge bring me back to reality at 3am. The hushed whisper of my five year old said:
"Mama, scary things are in my head…What do I do?"
So often in our daily lives, negative thoughts flood our minds without our permission.   I know in my struggles with performance anxiety (before I'd get up to speak or sing)  it would feel like my mind would spin out of control and I couldn't get my bearings back to reality.
I was dreaming of disaster. Except I was awake.
WHAT DO WE DO WHEN SCARY THINGS ARE IN OUR HEAD?
In the movie Inception, the protagonist Dom Cobb says:
An idea is like a virus, resilient, highly contagious. The smallest seed of an idea can grow. It can grow to define or destroy you.
The enemy knows that if he can plant negative thoughts in your mind – he has the power to destroy what God is building in your life. The Bible gives us a powerful secret to combat his strategy:
"Set your mind on the things above" – Colossians 3:2
In order to experience outrageous joy, we've got to make our dreams bigger than our fears. And set our minds upon them, on purpose.
Don't "try harder" to stop being negative – just imagine how exciting your future in God can be. Then take it to the limit! Here's how I implemented this with Harry:
ME: "What are you so excited about that you want to do this Summer?"
Slight pause.
HARRY: "I want to go on a cruise."
ME: "Fantastic!  Think of 10 things you cannot WAIT to do on the Cruise….get really specific okay?"
HARRY: "Okay…okay…yeah…got it. I've got to go get my markers – I'm going to draw it all out in the morning!"
Set your mind on things above. Dream bigger than you ever have before for that which God's calling you to. Take steps towards that pervasive, undeniable endeavor on your heart.  It doesn't matter if it's realistic, or if you don't know how it will happen.
Dream Anyway.  Negativity will always bow before a big God-dream.

START BEFORE YOU ARE READY:
Change the narrative.  Write down a quick answer to one of the following, regarding an upcoming situation you're facing:
From "What if I fail?"  to

"What will I miss if I DON'T do this?"
From "What could go wrong?" to

"What is going to go ridiculously amazing?"
From "I'm not looking forward to this…" to

"What if I perform better than I thought?"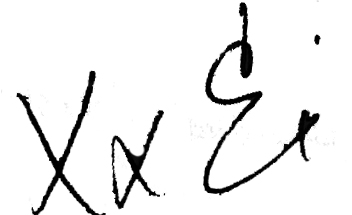 P.S. (PRA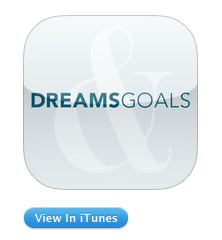 CTICAL SOLUTION)
I wanted to share this amazing App I use when I'm tempted to be negative. I look at it in the morning, and then again before bed, just for a few minutes to set my mind. Check it out!
How do YOU combat negative thinking?  Share any "go-to resources" or tips – your comment might be just the right key for another reader!

COMMUNITY
comments