Just three weeks ago we welcomed our third child, Oliver Grey into the world! It was 2:15pm on  April 1st.
While a lot of people ask me how I've had such easy childbirth experiences – many don't know what a complete scaredy-cat I've been prior to delivering.
In fact, before every delivery I think: "If it hurts, I'm going for the BIG drugs."
But alas, my deliveries have always come and gone, quick and easy, with little fanfare.
Except – my son Harry, was delivered in the hallway of the hospital, with one push. The hospital did have a bit of fanfare over that.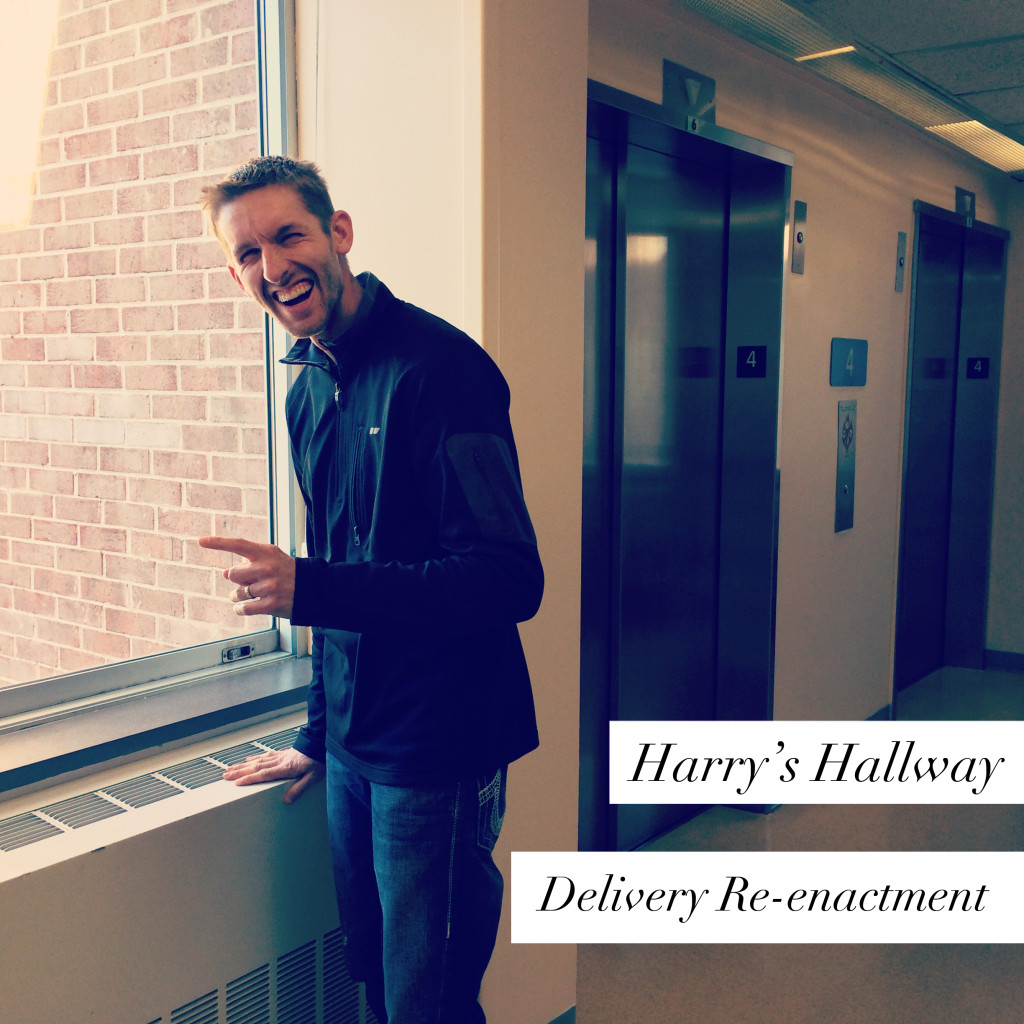 Sometimes, the responses to our deliveries have been funny.  In fact, at Oliver's delivery, the attending nurses remarked:
"Thank you for letting me watch that inspirational childbirth! "
"We've never really seen a woman do this without pain medication! You make it look so…effortless."
Despite what it looked like to others, I faced a big fear going into Oliver's birth.
I was terrified that we wouldn't make it to the hospital and I'd deliver on Rt. 295.
"Do we have time to go get the car washed?" Harrison asked.
(In my husband's mind, having a NEW BABY would be that. much. better. Combined with the knowledge that we also have a nice, clean car.)
I had my eyes closed, trying to stay relaxed.
"No".
Soon I felt the car slow down to a halt. Then I opened my eyes to this: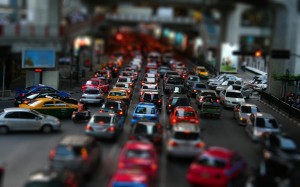 My heart raced.
I began to panic.
"We're going to deliver in the Car!!"
All I could think about was Fox 5 News covering my emergency highway delivery.
And many, many people seeing parts of me they never should have.
Many times on the way to the delivery of our Promise, we get Crazy Scared.
We think:
"It's not ever going to happen".
"I really thought it would turn out different than this."
"Who am I to do this? I don't have what it takes"
If we can learn to stay calm in the "In-Between", we'll see we're just moments away from the Dream Delivery we've always wanted!
THREE WAYS TO STAY CALM IN THE IN-BETWEEN:
1. BELIEVE GOD CAN MAKE IT EASY
Did you know God can make things go WAY easier than you were expecting? Check out these words from Matthew 11:30:
"Walk with me and work with me—watch how I do it.
Learn the unforced rhythms of grace." – Jesus

By re-framing our expectations upon this promise, you'll be amazed how "supernatural ease" will show up in surprising ways!
2. MAKE IT A GAME.
Too often we buy into the "This is going to be HARD."  We bury ourselves believing its going to be burdensome before we've even started. Rather, see how much fun you can have on the way to your dream –  and push it to the limit!
3. RELEASE THE OUTCOME TO GOD.
Let's face it –  sometimes life doesn't go like we planned. Despite all our best efforts sometimes our Dream turns out to be different than we imagined.
In times like these, I encourage you to trust God anyways. He's got you. He's got the plan. He's going to get you EXACTLY where you need to go.
Remember, on the way to Delivering your Dream – it doesn't have to be scary, difficult or hard. It's going to be easy, fun & just the way it's supposed to be.
By the way, we made it to the right hallway, the right room and had our Dream right on time – and SO will you!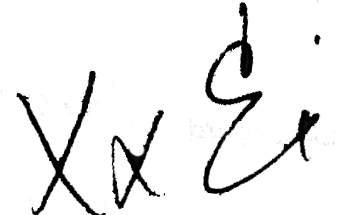 Ever felt stalled on the path toward your dream? What keeps you encouraged?
Leave a comment below!
COMMUNITY
comments